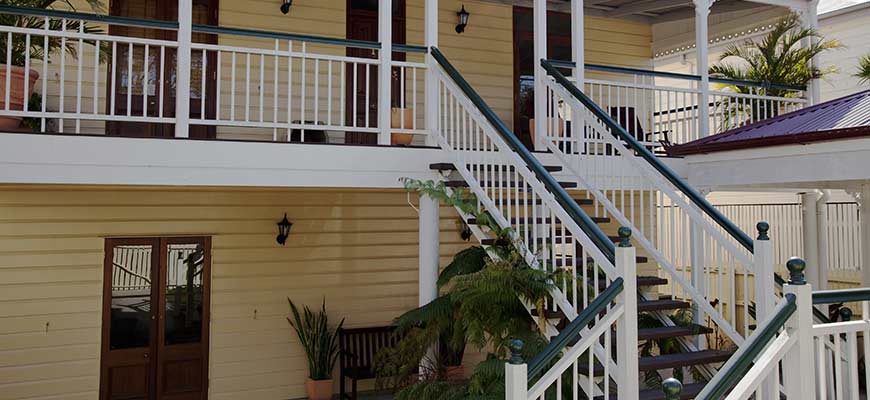 RAISE & BUILD UNDER
A lot of older homes are built on concrete piles with an average height of 2m underneath, which legally can't be build in. In cases like these, lifting your home to achieve a minimum of 2.4m can create a space you never knew possible, without using up any of your valuable backyard space (which could then be used for a swimming pool, for example).
Giving your home new foundations while opening up the underneath to create more space and maximise land value is a big renovation. It will require that you move out for the duration of the project as your home will be completely disconnected and then lifted to height.
As a means for not only creating space (underneath) but retaining space (in the yard) it is a very valuable consideration when working through your extension and renovation options, but given its complexity must be reviewed in an on site meeting.
Getting Started
Working with One8 Projects has been specifically designed to be a streamlined, easy, free-flow of ideas, resolutions, decisions and actions. One foot in front of the other, step-by-step, side by side, we move from the old to the new. We begin where all good builds need to...with your needs, story hopes and dreams.

When we first make contact, we will send you a brief questionnaire to get to know a little bit about you and how far along the journey you already are.

Once we have determined if we are a good fit for each other, we will send through some important resources for you to review in preparation for an on site meeting.

An on site meeting is then conducted where we will get down to the nitty gritty of the what, when, where and how.

If you don't have plans yet, we will now bring in either our architect or draftsman to a second on site meeting where we will collaborate on all the ideas presented and determine how we are going to proceed.
BOOK A CONSULTATION